On Saturday we were honored to be a sponsor of the 7th Annual Jackrabbit 5K race held in Bentonville, AR. While it was a cold and windy morning, the rain thankfully held off until the afternoon letting the event go on. If you didn't get to join us this year I hope that you will be able to next time. Below are a few photos of the event. Be sure to check back later as more photos will be posted soon on the Jackrabbit website.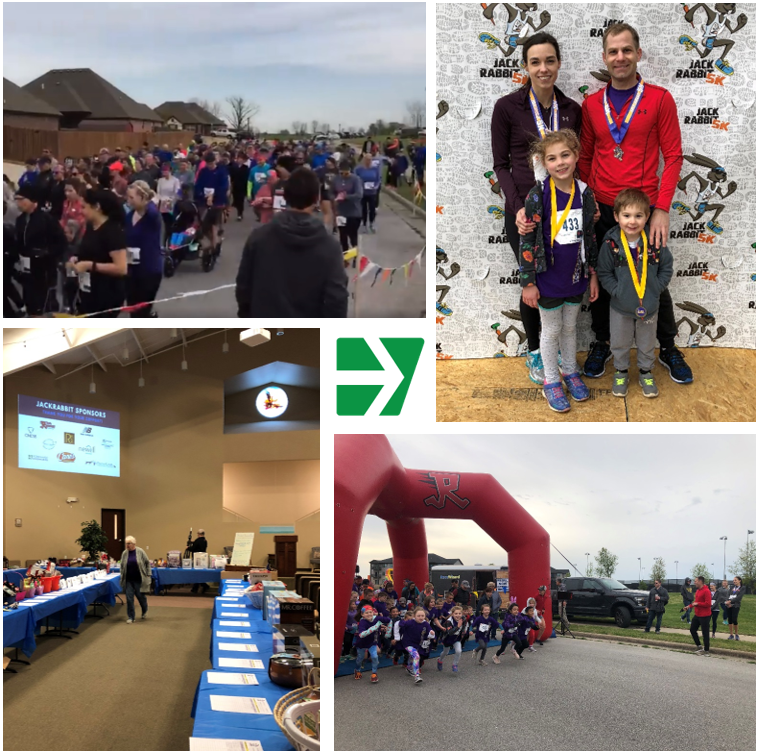 As you can see there was a great turnout and a lot of money was raised towards the purchase of athletic shoes for community neighbors in need. Kevin Jensen, owner of Forward Engineers, and his family all participated in the event. The kids particularly enjoyed their time running the 1/2 mile Bunny Hop.
Forward Engineers is based in Rogers, AR and specializes in commercial building mechanical, electrical and plumbing (MEP) design. We love partnering with local charities and groups as a way to give back to a community that has given us so much. If you are seeking to work with an engineering firm that is client-centered and strives to provides services that are on time, on budget and exceed expectations, be sure to contact us. We would love to work with you on your next project!
UPDATE: Additional photos of the event have now been posted at the Jackrabbit website.