Forward Engineers will be closed on Monday, September 3rd, in honor of Labor Day.
We've added the August 2018 Newsletter to our website.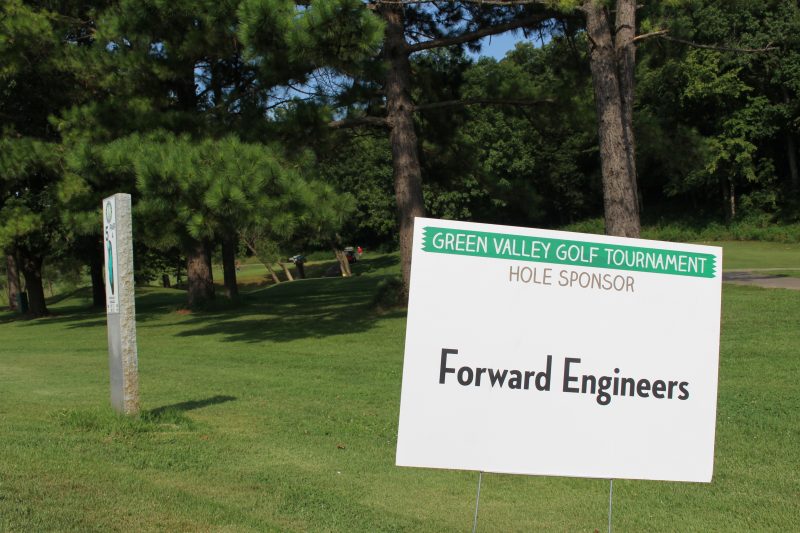 In case you missed it, the Green Valley Bible Camp Golf Tournament was held this last weekend at the Creeks Golf Course in Cave Springs, AR.  Forward Engineers was proud to be the featured sponsor this year, and we are honored to be able to support the good work that GVBC does in our community.  The tournament is on track to raise more than $7,000 dollars this year for scholarships that allow campers to attend that wouldn't otherwise be able to.
Our team, lead by GVBC board member Jordan Manchester, put up a valiant effort but couldn't prevail against the team led by David Hill.  However, as GVBC board member Scotty Roller put it, "as the featured sponsor, aren't all of the teams your's in a way?"  Good point, Scotty!
Thank you to GVBC for allowing us to be a part of this year's tournament.  Some photos are below.  You can see more photos and learn more about the event at the GVBC Tournament Facebook page.