In case you missed it, the Green Valley Bible Camp Golf Tournament was held this last weekend at the Creeks Golf Course in Cave Springs, AR.  Forward Engineers was proud to be a repeat sponsor this year and to support the good work that GVBC does in our community.  The tournament is on track to raise more than $5,000 dollars this year for scholarships that allow campers to attend that wouldn't otherwise be able to.
We were excited this year to support a four man team from the Flagstone Church of Christ Youth Group to play on our behalf.  We didn't win, but I know they had fun!  Congratulations to Jordan Manchester, Tim Acord, Mike Saegert and Hunter Buwick on winning the tournament (again) this year.  Here's a shot of our team: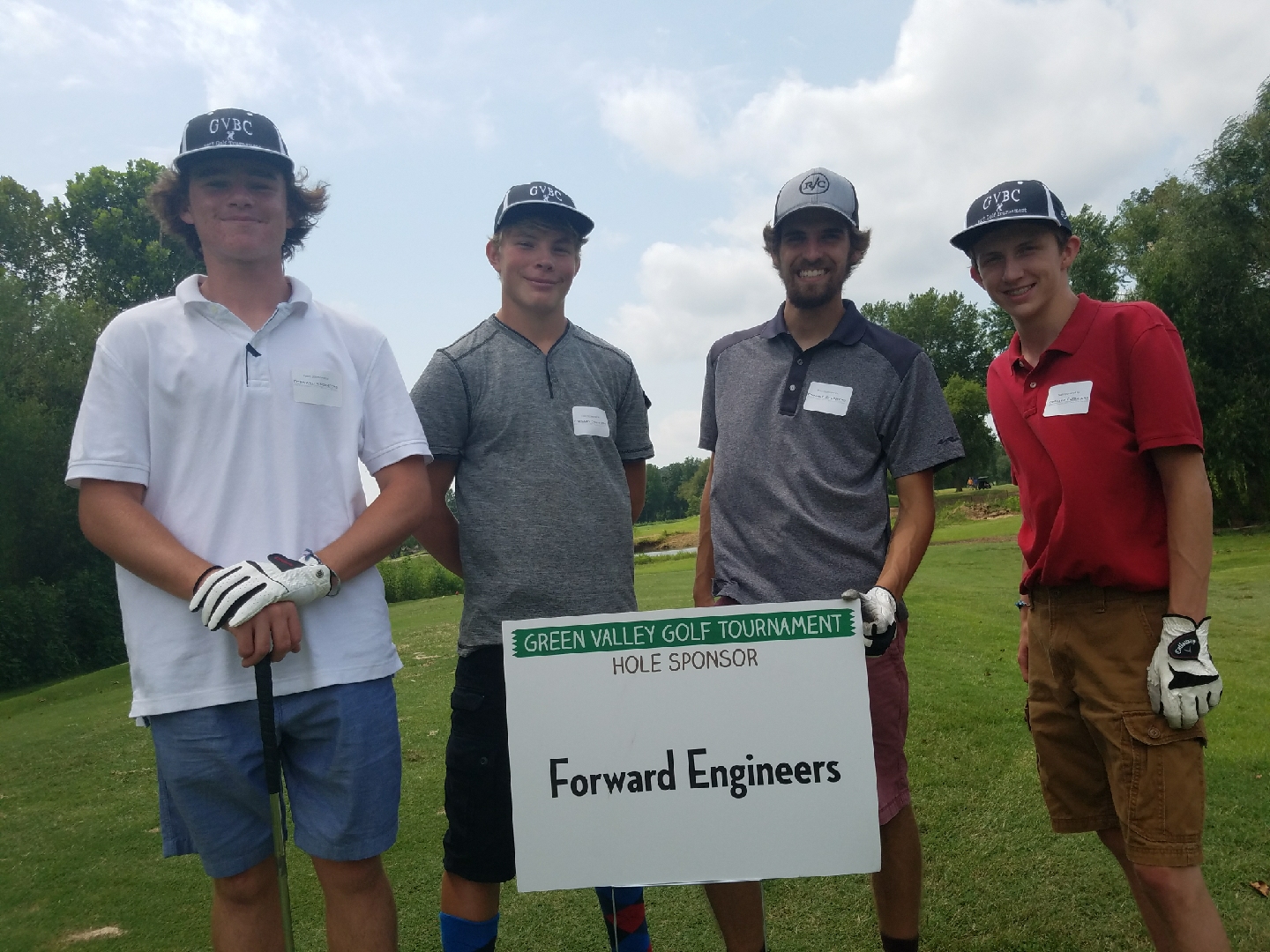 Thank you to GVBC for allowing us to be a part of this year's tournament.  See more photos and learn more about the event at the GVBC Tournament Facebook page.