Forward Engineers is an Arkansas-based mechanical, electrical and plumbing design engineering firm specializing in energy efficiency. Partners Bill Reynolds and Kevin Jensen started Forward Engineers with a vision to provide clients with complete energy consulting and design services. From energy audits to building design, our main priority is to serve the client by providing a quality service and a quality experience.
We pride ourselves on following the below three tenants in our business practices:
Provide the client products and services that are on time, on budget and exceed expectations.
Communicate effectively through prompt and thorough contact.
Maintain a positive attitude; always polite and eager to work with the client.
Our philosophy is that if we provide the client a quality service, Forward Engineers will continue to grow and we will continue to enjoy what we do.
Please feel free read through the below biographies of our founding partners.
---
Kevin N. Jensen, P.E.
Kevin Jensen is a licensed Professional Engineer and a graduate of Harding University in Searcy, AR. He graduated magna cum laude with a Bachelor of Science degree in mechanical engineering. He is a graduate of the honors college with distinction. He is a current member of ASHRAE and active in the local Arkansas chapter. Kevin co-authored a research paper with the University of Arkansas on heat recovery which was presented to the American Society of Agricultural and Biological Engineers.
He has personally completed countless energy projects including commercial rebate applications with and without in-depth computer modeling, 179d tax deduction certification for HVAC, lighting or envelope and energy modeling for code compliance. His experience includes military bases, schools, hotels, offices, retail stores, and housing complexes. Kevin has managed teams that have completed hundreds of 179d tax deduction certifications for multiple major retailers with facilities of varying sizes and usages. He has experience modeling in Trace 700, EnergyPro, EnergyGauge, eQuest and EnergyPlus to perform energy analysis for existing or proposed buildings in determining energy efficiency and return on investment.
He also has extensive experience in mechanical design of HVAC, plumbing and refrigeration systems. He has completed designs for supermarkets, churches, retail and office buildings using a variety of system types. This experience combined with his energy experience lets him analyze and design on budget projects that are also energy efficient saving on operating costs. He is skilled in designing both in AutoCAD and Revit.
---
Aubrey W. (Bill) Reynolds, P.E., LEED AP
Bill Reynolds is a licensed Professional Engineer in multiple states and an engineering graduate of the University of Arkansas in Fayetteville, AR. Bill is a member of the American Society of Heating, Refrigeration and Air-Conditioning Engineers (ASHRAE).
He has over 25 years of experience in commercial and industrial mechanical design including designs for retail, schools, offices, malls, churches, medical clinics, shopping centers, military installations and more. These buildings were designed around a wide variety of HVAC equipment including chillers, water source heat pumps, geothermal systems, RTUs, split systems and others.
As a LEED AP, Bill commissioned the first LEED laboratory research facility that is currently part of the University of Arkansas campus. Bill has personally commissioned or overseen the commissioning of numerous projects.
As a specialist in energy he has led the industry in pushing for energy efficiency analysis of new projects and the pursuit of rebates and tax incentives in order to reduce costs associates with installing efficient technology. He has personally completed as well as supervised numerous energy audits, commissioning, energy analysis, and consistently worked with utility companies to obtain the maximum utility rebates.
Bill is committed to furthering energy efficiency technology. He designed and tested a new energy efficiency system that significantly reduces the energy usage of a broiler house in the poultry industry as well as other applications in the agriculture industry. This system uses a heat recovery ventilator to recapture the heat that is being vented from the building. This system is currently patent pending.
---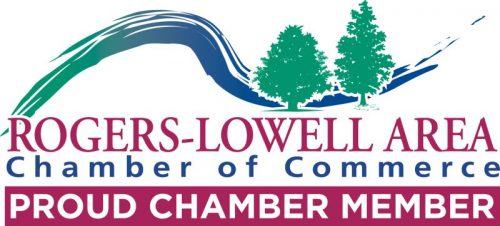 Forward Engineers is a proud member of the Rogers-Lowell Area Chamber of Commerce.
---
All licensing information can be found on our licensing page.